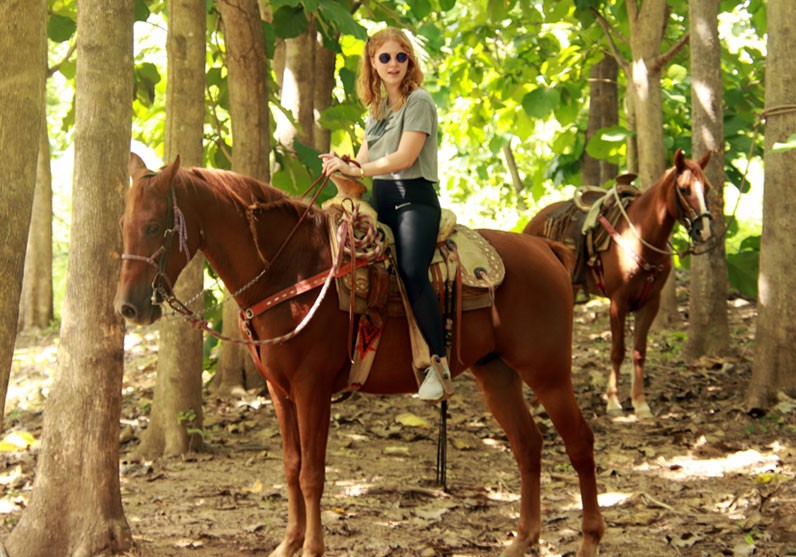 Free your adrenaline, live new experiences, behold nature until you feel complete, and feed your spirit with an ecological attitude. Enjoy yourself with alternatives that help to save the world.
Puerto Vallarta has extraordinary conditions that allow it to position itself as one of the wealthiest ecotourism proposals in Mexico, due to its touristic platform and proximity to the extraordinary attraction of Sierra de Vallejo, which is part of the western Sierra Madre, and is considered a protected area.
With controlled CO2 emissions in private territories, and reduced to zero in its other zones, this reserve with more than 63 thousand hectares of extension, the Sierra de Vallejo of the biosphere of the western Sierra Madre, has not only become a space in which the natural resources are protected from different types of economic activity, as is the case of traditional tourism, which raises its building structures, many times, on valuable natural spaces, if not that in addition, is an exclusive tourist attraction in which you can appreciate nature, and perform controlled activities in specific spaces pre-established by law which makes an integrated approach to sustainable development and tourism in Mexico, allowing a privileged approach to the rainforest, performed different types of activities with ecological responsibility.
So when you wonder what to do in Puerto Vallarta, don't hesitate and treat yourself to an extraordinary adventure in a piece of the western Sierra Madre rainforest.


Ecotourism in Puerto Vallarta and Riviera Nayarit
In the mountains of the tropical rainforest, in Sierra de Vallejo, you can find the mostly more privileged ecotourist sanctuary in Mexico. A select tourist attraction that you may not access without a guide visit.

In these times in which immense forest fires are spreading all over the world, and global warming is a real alarm for the current forms of life on earth, it is crucial to look for tourist attractions in absolute resonance with sustainable development, which is why we have to promote natural, ecological, or protected reserves, as you wish to call them.
An ecological adventure
Instead of going hunting, you can do some bird watching, and the formidable diversity of the delightful vegetation of the amazing natural landscape offered by the rain forest.

And if you want to incursion into the jungle other ways possible, instead of doing it in a hasty manner, you can take advantage of a defined and controlled circuit of ATVs or
off-road vehicles,
and thus enjoy to the fullest in premium vehicles a motorized experience in jungle territories without compromising the ecological projection of sustainable development fortunately stipulated by law.
And nothing better than an SPA experience in a natural environment, or you can feed your spirit with the traditional temazcal designed by our ancestral cultures.
To carry out any of these activities
Xtreme Jaguar
is within your reach, an ecotourism sanctuary in the mountains of Sierra de Vallejo.