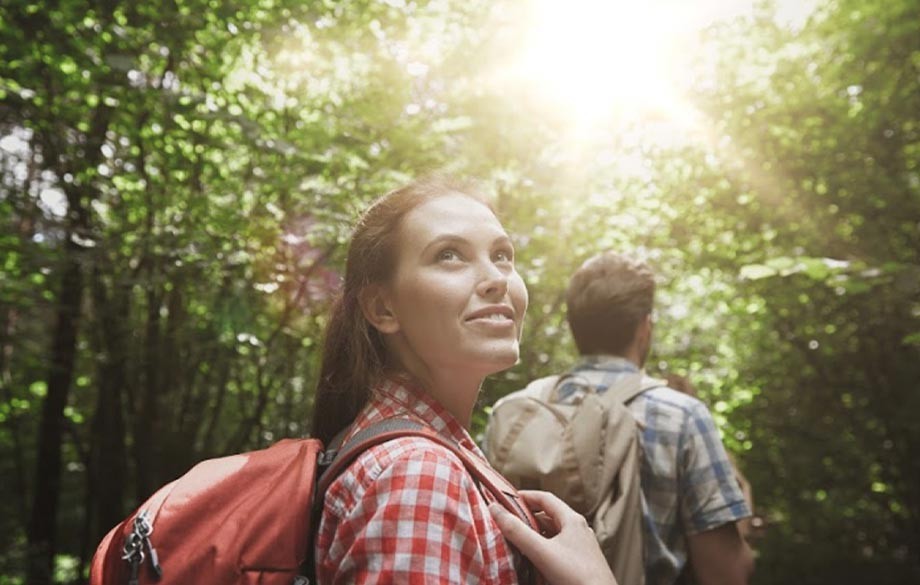 Tourism should not be limited to the vanity of visiting a trendy place, to just take a picture to upload it to our feed, cross out a list and go on to the next location; all without stopping to meditate on the place where we put our feet.
The modern world is permanently pushing us down a path of vanity and unconsciousness. But it is not advisable to be guided by the majority trend. Here are some alternatives to discover new places from a different perspective.

Nature Tourism, the best option to protect our future
There are different reasons why we decided to step out of the house and embark on the adventure of getting to know a new place. It is an exciting experience in itself, and we can increase the value if we make this new place one surrounded by the natural beauties we are rarely in contact with.
This kind of adventure makes us more aware of the impact we have on the environment and to undertake a path to bring a better relationship with the surrounding ecosystems. This change of consciousness has impacted the way we do tourism.
For some time now, there have been alternative ways of approaching nature hastily. Yet, before discussing these categories, it is convenient to talk about the original concept from which the other categories are based: Nature Tourism.
This is defined as the trips that have as purpose to carry out recreational activities in contact with the nature and the cultural expressions that surround it with an attitude and commitment to know, to respect, to enjoy and to participate in the conservation of the natural and cultural resources.
Puerto Vallarta, an excellent for doing ecotourism
In addition to the extraordinary hotel complexes, the lively nightlife and beautiful beaches, Puerto Vallarta and the Banderas Bay region are increasingly presenting themselves as a tourist destination that offers more options for nature tourism lovers.
Among the different categories of nature tourism we can find
ecotourism
, which we have already talked about in this blog, where we can learn through contact and appreciation of nature.
On the coasts of the Pacific Ocean and at the foot of the Sierra Madre Occidental, Puerto Vallarta, Banderas Bay and its mountains of tropical vegetation, offers multiple spaces where to carry out tourist activities related to adventures in nature. On both sides of the Ameca River you will find places to explore the ecosystem, walking among trees you don't know. Or meet animals that can only be observed in their natural environment.
Do not hesitate to take part in this adventure that will enrich your spirit and fill your lungs with the air of the jungle.
Xtreme Jaguar, ready for adventurers
A place where you can do a variety of ecotourism activities accompanied by expert guides who can help you acquire a greater knowledge of the flora and fauna around you, is by taking one of the many tours that Xtreme Jaguar has for you and your family when you decide to schedule a vacation in the region of Puerto Vallarta and Banderas Bay.
Located in the Sierra de Vallejo in the Nayarit area of Banderas Bay,
Rancho el Jaguar
awaits you with open arms to accompany you on your adventure. Whether you decide to enter the jungle by any of our
tours
available, you have the opportunity to get to know the jungle of the Sierra Madre Occidental through ecotourism activities., an opportunity to get to know the jungle of the Sierra Madre Occidental through ecotourism activities awaits you.