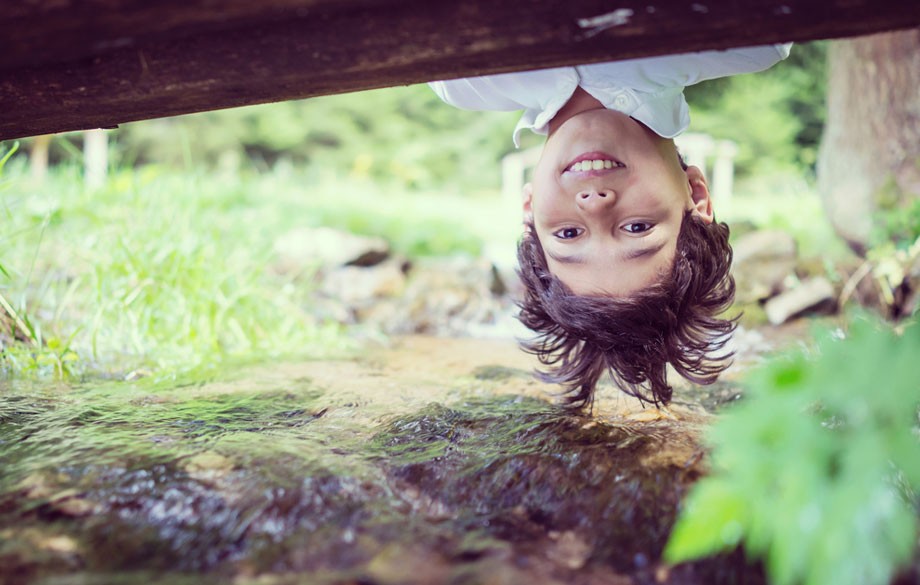 If you look closely at pictures of children 100 years ago, it seems that these children need to be put under discipline. They are dirty from hanging out in the street all day, playing around tirelessly. If we do the same exercise with today's children, they seem to need just the opposite, the children of our day need to be more savage for their own good.
Nowadays it is very rare for children to spend time in the open air or living with nature. Several studies have shown that this can be unhealthy for our little ones. We invite you to learn about the benefits and alternatives to inspire children to live with nature.
Children's activities in nature are a must
Work duties and daily routine mean that adults spend little time with their families, outdoors and even less time in contact with nature. Lack of time is often an excuse to retreat to the screens of our electronic devices and a world of steel and concrete.
We have already reviewed
here
the benefits that attract a person to spend time in contact with nature and why it is important. Adults have freedom of choice when it comes to their free time, but by deciding not to interact with nature, we are not only harming ourselves; we are also excluding our children from the possibility of having fun and discovering one of the most wonderful aspects of our lives; the natural world.
By avoiding that a child walks among the plants, breathes the surrounding herbs, plays with stones and branches, we avoid that he has a healthy relationship with his environment, which can bring serious consequences for his personal growth and for the society in we live in. That is why, when planning hobbies with the family, it is important to always have children's activities in nature on the agenda.
Some parents may be afraid of the potential dangers of nature as they venture away from the tiny cage of modern apartments and homes. Don't worry, at
Xtreme Jaguar
we have a professional team that will take care of you and your family at all times. Our biologists and bilingual guides understand the concerns of parents, so we have designed a personalized approach to the majestic natural environment that the Sierra de Vallejo has to offer.


A tour with kids in contact with nature
April 30th is celebrated as Children's Day in Mexico, it is an excellent opportunity to spend time with your children living a little adventure that will take them out of the routine and bring multiple benefits to everyone.
For example, children's activities that focus on nature allow you to:
-Strengthen their immune system

. Living together, touching, breathing, getting muddy, makes children grow defenses against future diseases.



-

It increases their creativity.

Being in an environment where there are no toys or materials, with which normally, children will invent their own games to distract themselves, while discovering their environment.




-Relaxation.

When children are having fun they relax, walking in the jungle, riding horses will reduce the stress levels of the little ones (and big ones) considerably. There is no better medicine for the brain than a walk in the mountains.



-Sense of freedom and autonomy.

The open spaces will let your imagination run wild and give you a little insight into the vastness of the world and its natural beauties.
You and your children can get these and many more benefits from spending a day in nature. Discover our tours with kids and give your family that special day they deserve.


Xtreme Jaguar, fun with purpose in Puerto Vallarta
Certainly, as parents it is our main duty to take care of the health and safety of our children, however sometimes the task is confused with over protection. We have had our share of bumps, scrapes and scares, it is understandable that we do not wish our children any kind of pain, but without these experiences we cannot enjoy life, understand and respect our environment.
On this Children's Day, we are waiting for you at Xtreme Jaguar Puerto Vallarta and Riviera Nayarit.